You'll be swinging a scythe and harvesting a variety of fruit in Roblox Be a Harvester, which you can sell for money. Make use of that money to extend your farm, allowing you to gather more crops. As your farm grows, you'll be able to explore new worlds and unlock pets that will help you harvest more! Make it your goal to become Roblox's best harvester!
Be a Harvester codes collection can help you find freebies. If you're unsure how to redeem codes in Be a Harvester, look below the codes list for instructions.
Read more :-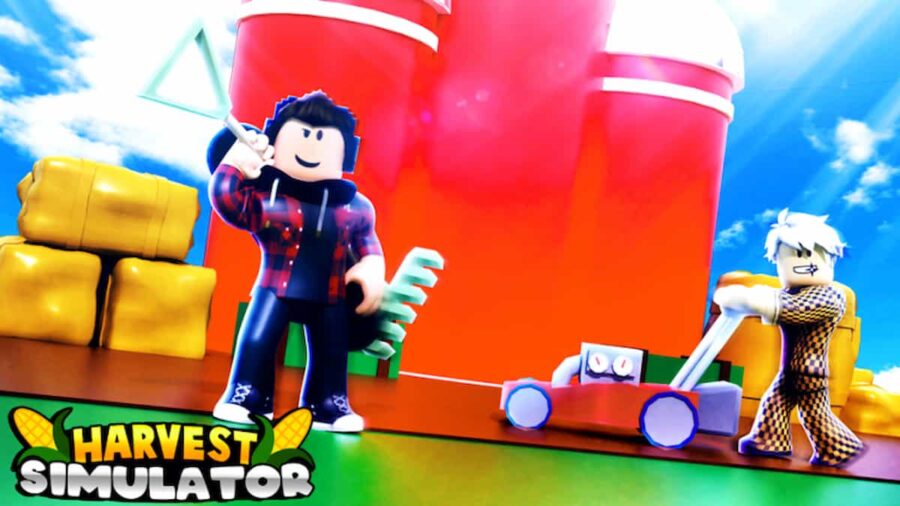 Harvest Simulator Codes (Working)
Harvest – Redeem for 450 Cash
Release – Redeem for 150 Cash
Live – Redeem for 1,400 Cash
Alpha – Redeem for 1,000 Cash
5kvisits – Redeem for 5,000 Cash
50kvisits – Redeem for 50,000 Cash
100k – Redeem for a Mosquito Pet
2kfav – Redeem for a Slug Pet
150k – Redeem for 150,000 Cash
ATRX – Redeem for an ATRX Pet
1000Likes – Redeem for a 1,000 Likes Pet
Steps to redeem Be A Harvester Codes
STEP 1 :- To become a Harvester, simply follow the instructions below:
STEP 2 :- Load Be A Harvester Game
STEP 3 :- On the side of the screen, hit the Twitter button.
STEP 4 :- Take a code from our list.
STEP 5 :- Paste it into the textbox labelled "Enter Code."
STEP 6 :- To obtain your prize, hit the Redeem button.
Where can I get Be A Harvester Codes?
Join the official Discord of the game to acquire news, updates, and to express with other players to find more codes. We'll be regularly editing this post with the recent codes, so check back often!
Frequently Asked Questions
1.How can I redeem the codes?
To redeem the codes, fulfil the instructions above.
2.Are these codes working?
3.Where can I get codes?
Discord and by regularly visiting this page.
Conclusion
We'll update the list as new codes become available, and if any of the Be a Harvester Codes listed above has expired, please let us know in the comments. So the Be a Harvester Codes can be removed from the list.